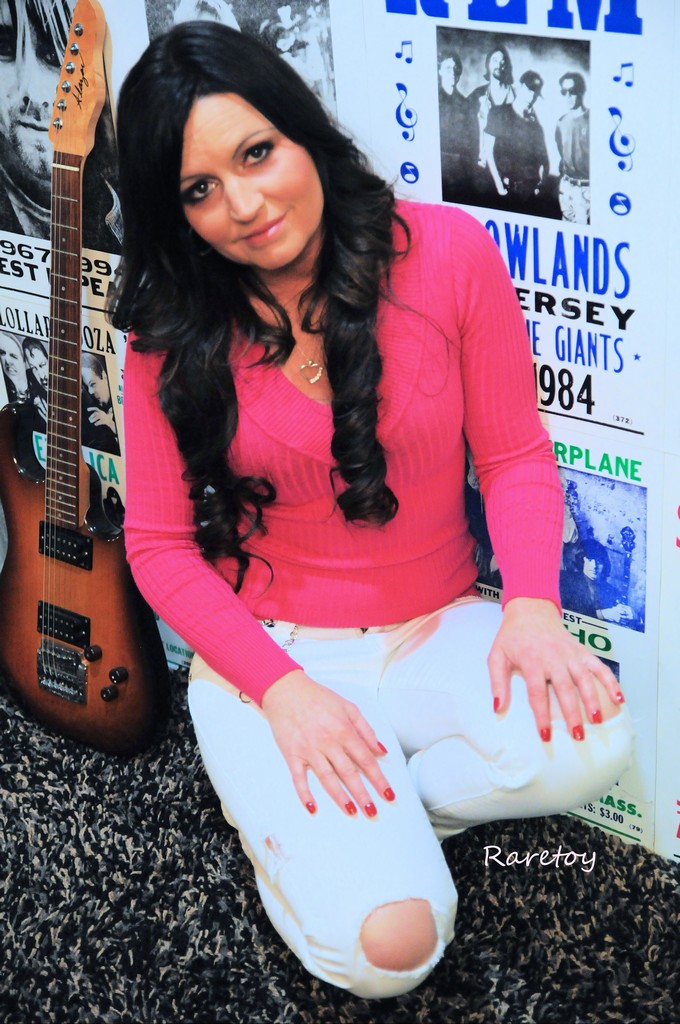 Hi, My name is Ginger and I am Very Excited to be competing this year.
I like modeling because it allows me to express myself. It makes me feel
more confident about myself while at the same time I get to feel like I am who
I always imagined myself to be. Having the added support of my wonderful boyfriend
I feel like I am on top of the world when I am modeling at and for Raretoy!
The studio is beautiful and huge with lighting and shooting on all three floors.
I especially love the annex area of the studio with the cars and bikes theme.
Being able to get both hair and makeup done right on site prior to working is a definitely plus!
MY experiences with Raretoy Studios have always made be feel welcome and very comfortable.
I have learned so much here and have met so many wonderful people along the way.
Its been a wonderful experience shooting and working with Jon Mark at the studio.
He has patience and respect for all the models plus a very professional demeanor.
Not to mention his great sense of humor while working.
I just love the studio for its over all size and abundance of variety!
I've attended as many events there as possible and have met so many great photographers and models.
Its been Such a Joy and memorable experience!
I wouldn't trade this for the world!!